About
CV.pdf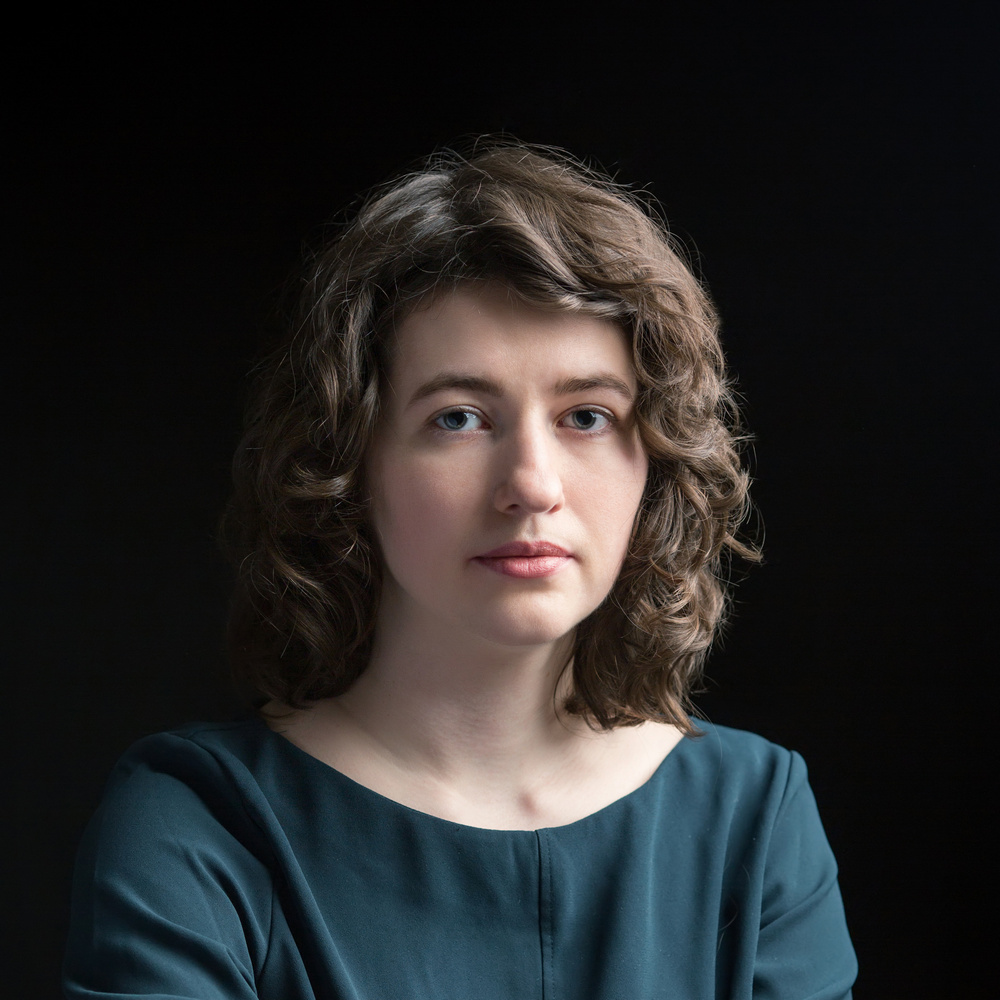 Kristina Syrchikova (b.1992) is a photographer. Her work primarily focuses on social and human rights issues in post-Soviet space.
Kristina studied information technology in parallel with contemporary photography at the FotoDepartament. Institute and post-documentary photography at the DocDocDoc School in St Petersburg.
Kristina' work has been recognized with many industry awards such as New Talents, The Kolga Photo Award, Efremov Report Photography Competition, ESPY Photography Award, Young photographers of Russia among others.
Based in Samara, Russia
Kristina Syrchikova:
"I'm a visual artist working with photography and installation.
My artistic practice is based on documentary photography, I believe that reality is more creative than any fiction. I develop Diane Arbus's method of 'scrutiny' in everyday life, but in contemporary context. I make images that create personal narrative of ordinary people from Russian regions. I am especially interested in such human issues as family memories, separation, religion, pain, acceptance and non-acceptance of fate.
I also curate a school of photography in Victoria, a gallery of contemporary art situated in Samara, Russia. I help ordinary local residents to create personal art projects on significant topics: masculinity, influence of environment, collective and personal traumas, corporeality and death. At the end of each school year together with the workshop participants we create an exhibition, I help emerging artists to edit their projects and select the most appropriate exposition form for their artworks.
All my art practice can be expressed in the phrase: "The 'little man's' stories are worth to be told".
Based in Samara, Russia
---
Publications
Musee Magazine (USA), Frankfurter Allgemeine Zeitung (Germany), Der Greif (Germany), COLTA.RU (Russia), Takie Dela (Russia), IM Magazine, F-Stop Magazine, Positive Magazine, Echo of Moscow (Russia), Snob (Russia), Expert, DOT photozine (USA), Foto&video, dekoder, Science and Life (Russia), Russian reporter, PERFORMANCE, Lenscratch, Splash & Grab, Bird In Flight, Dodho Magazine, Lenta.ru, Plateform magazine, FOG (Germany), London Independent Photography, Russian Life.
---
Exhibitions and screens (selected)
2023

Nizina, Prografika, Saint Petersburg, Russia

2023

Zherdela, Center for Contemporary Art Makaronka, Rostov-on-Don, Russia

2022−2023

Photobook: document, history, object, Pennlab gallery, Moscow, Russia

2022

Koreshki, Fab.8 space, Novosibirsk, Russia

2022

Koreshki, CCA Ogon, Irkutsk, Russia

2021

2021

Family Values, as part of the VII Moscow International Biennale For Young Art, On Peschanaya Exhibition Hall Gallery, Moscow, Russia

2020

Post/DIGITAL/, Tolyatti

2019

30 Under 30 Women Photographers, Galerie Claude Samuel, Paris, France

2019

Marilyn Stafford FotoReportage Award 2018, After Nyne Gallery, London, England

2019

30 Under 30 Women Photographers, Maison de la Photographie, Lille, France

2019

Not Passing Witness, HUMAN International Documentary Film Festival, Vega and Cinemateket, Oslo, Norway

2018

Reverse perspective, organised by Contemporary Art Festival Art subject, Vladimir, Russia

2017

Asian Women Photographers' Showcase, Objectifs, Chapel Gallery, Singapore

2017

R-evolution — Immagina Lanciano 2017, Polo Museale Santo Spirito, Lanciano, Italy

2017

Orvieto Fotografia 2017, Palazzo Coelli, Orvieto, Italy

2016

Invasion, PhotoVisa, Typography Cultural Center, Krasnodar, Russia

2016

Third Documentary Photography Days, Photography Foundation of Turkey, Istanbul, Turkey (screen)


2016

Evolution of sight. 1991−2016, Photobiennale 2016, Central exhibition hall Manege, Moscow, Russia (screen)

2016

Micro Slideluck Graz, Graz, Austria

(screen)




2016

The Kolga Photo Award, organised by Kolga Tbilisi Award, Georgia


2016

Slideluck Bydgoszcz, в рамках Vintage Photo Festival 2016, Bydgoszcz, Poland (screen)

2015

ESPY award, Elysium Gallery, Swansea, Great Britain (screen)

2015

Portrait Salon 2015, The Embassy Tea Gallery, London

2015

Funeral dress, solo exhibition in the framework of International festival of photography "Photoparade in Uglich", Uglich, Russia

2015

Photomania, The Baltic Photo Biennale, Kalinigrad, Russia

2015

Young man in the 21st century, Kaunas, Lithuania

2015

The 5th World Biennial of Student Photography, Novi Sad, Serbia

2015

Young photographers of Russia-2015, Pushchino, Russia

2015

SLIDELUCK Manila II, Quezon City, Philippines (screen)

2014

PhotoVisa, Krasnodar, Russia

2014

Young photographers of Russia-2014, Plyos, Russia

2013

Young photographers of Russia, Vilnius Gallery of Photograhy, Vilnius, Lithuania

2013

Without barriers, Gallery "FotoSoyuz", Moscow, Russia

2013

Three views, Museum of Art Nouveau, Samara, Russia

2013

Young photographers of Russia-2013, Plyos, Russia

2012

Youth of Russia-2012, Moscow, Russia
---
Grants and awards (selected)
2019

30 Under 30 Women Photographers (selected)

2018

2018

2017

XVI Youth Delphic Games Russia (gold medal)

2016

XV Youth Delphic Games Russia (gold medal)

2016

The Kolga Photo Award, organised by Kolga Tbilisi Award, Georgia (shortlisted)

2016

2015

ND Awards 2015, Photojournalism / Story nomination (honorable mention)

2015

Efremov Report Photography Competition, Federal reportage nomination (second place)

2015

X Open Youth Delphic Games of the CIS Member States (gold medal)

2015

XIV Youth Delphic Games Russia (gold medal)

2015

MIFA Photo Awards 2015, Editorial-Photo Essay nomination (honorable mention)

2014

Young photographers of Russia 2014 (winner)

2014

International festival of photography "Photoparade in Uglich" (winner of portfolio review)

2014

XIII Youth Delphic Games Russia (gold medal)

2014

I Open Youth European Delphic Games (gold medal)

2013

State grate in the arts and culture for creative projects

2013

XII Youth Delphic Games Russia (gold medal)

2013

VIII Open Youth Delphic Games of the CIS Member States (gold medal)

2013

Young photographers of Russia 2013 (winner)

2012

Russian photo contest "Youth of Russia-2012" (grand prix)
---
Collections
The State Russian Museum, Saint Petersburg, Russia

---

Education

2018−2020

"Sreda Obucheniya" Higher School — Contemporary art, Moscow, Russia

2016−2017

School of Modern Photography Docdocdoc, Saint Petersburg, Russia

2014−2017

Fotodepartament Institute, Saint Petersburg, Russia

2009−2015

Samara State University of Architecture and Civil Engineering — Information Systems and Technology, Samara, Russia

2010−2014

Academy for Photography, Samara, Russia
---
Curatorial projects
2022

After photography, Victoria art gallery, Samara, Russia

2021

Habitat, Winzavod Center for Contemporary Art, Moscow, Russia, co-curated by Ksenia Kasko, Ekaterina Lazareva and Anastasia Senozatskaya

2020

Glow of (Im)possible, Hidden Garden, London, UK, co-curated by Ksenia Kasko and Anastasia Senozatskaya

2019

New artists, Victoria art gallery, Samara, Russia, co-curated by Sergey Balandin and Oksana Stogova

2018

New artists, Victoria art gallery, Samara, Russia, co-curated by Sergey Balandin and Oksana Stogova

2017

New artists, Victoria art gallery, Samara, Russia, co-curated by Sergey Balandin and Oksana Stogova
---
Teaching experience (selected)
2016−2022

Victoria art gallery, Samara, Russia

2017

Visiting lecturer, School of vangard, Samara, Russia